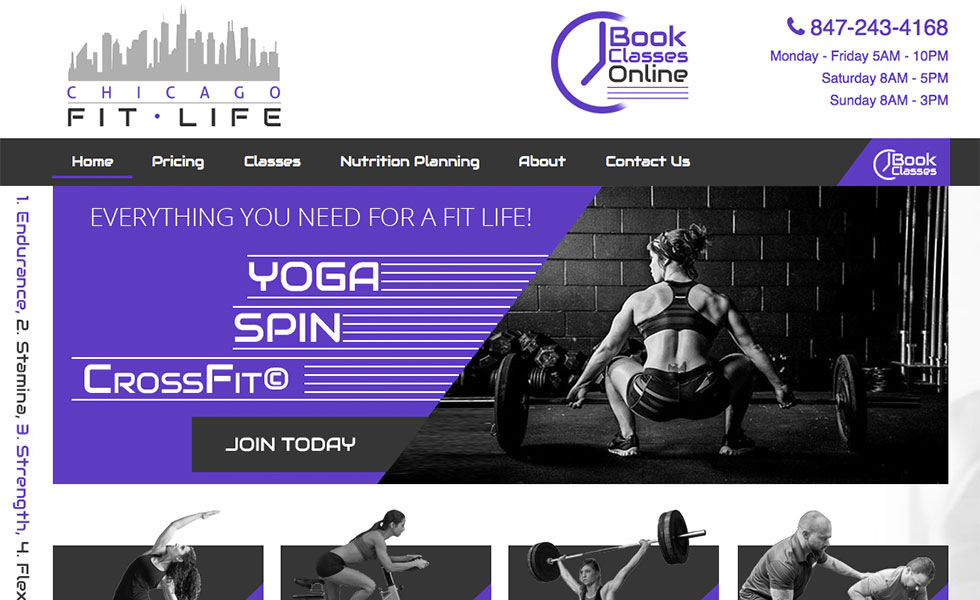 Chicago Fit Life

Custom Genesis Theme

Fully Mobile Responsive

Pricing Tables

Mindbodyonline Integration
Mike from Chicago Fit Life is another client we got through referral. Those are the best kind not only because is it nice to know our clients love us that much, but also because it pushes us to deliver above and beyond!
At PoundPig, we don't just create a custom WordPress website for clients. We provide the full package and make sure no stone is left unturned. We set the entire site up including premium plugins, Google Analytics, backups, redirects, plus much more! With the way the internet works today it is important that our clients feel comfortable that they will get more than just a website. We provide support in domain registration, hosting, emails, Facebook and Twitter account creation and in this case also connecting the website with a third party SaaS provider. Getting a website today is not just having some pictures showing up on a url…a website today is a complete online presence with endless opportunities.
Chicago Fit Life wanted a custom website designed and built from scratch which was easy to maintain yet modern and flexible. Matt began the design of the logo and from there designed the site in PhotoShop. Mike loved the first draft so the work began immediately using WordPress and the superb Genesis Framework.
Animated Classes
To bring a little life to the website, we cut people out and inserted them into boxes so it seems like there are a level of depth to it.
To spice up the fitness classes we added a nice little animation that kicks in when hovering over a class. Here you see how CrossFit appears when you hover over the box and it is created with 100% CSS which makes it lightweight. A fast website is both important for the visitor and for ranking according to Google.

Mobile Responsive Price Tables
Mobile traffic (mobiles and tablets) has overtaken desktop traffic so it is important that everything we design looks great on both mobile devices and desktop.
Needless to say that the pricing tables are fully mobile responsive making them look good, but also user friendly on all devices.
Due to the high number of retina display devices we used gradient background and icon-font which all looks crisp on a screen with higher resolution.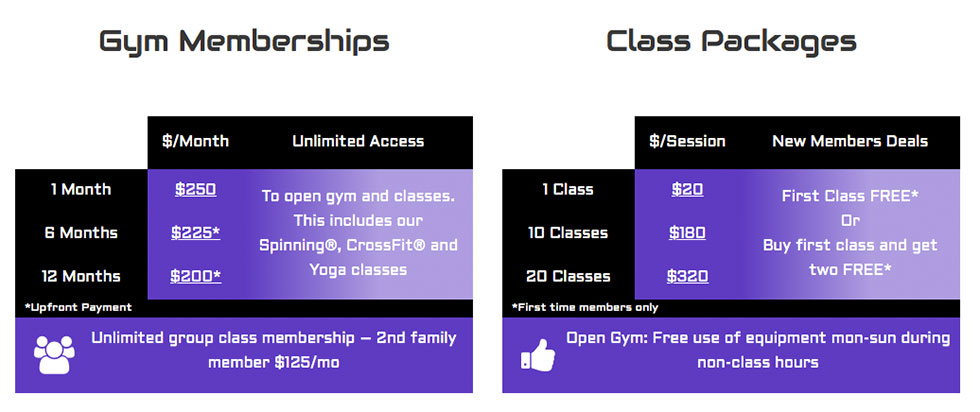 What Chicago Fit Life Had To Say
"So when I first was starting Chicago Fit Fife I knew that I needed a great website. A close friend introduced me to Philip. I have to say i was not so keen on working with somebody's so far away. But I could not be happier with the site i got. Philip made my ideas a reality and then some. The site looks and works great. His customer service is above and beyond. I highly recommend using him"

– Michael Hoffman
chicagofitlife.com