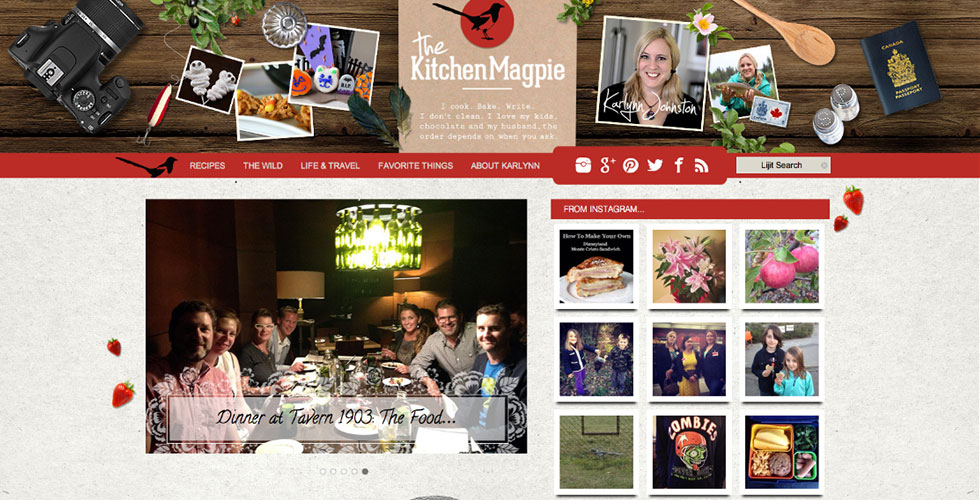 The Kitchen Magpie

Custom WordPress Website

Mobile Responsive

Custom Category Styling

3 Column Drop Down
A custom WordPress Website built on our preferred Framework; the Genesis Framework. The client "thekitchenmagpie.com" supplied us with a PSD, so a PSD to Genesis WordPress website was built accordingly. This project was unique in many ways including 3 column dropdown menus and styling on a base per base category. Furthermore, we built custom menus that only showed for specific categories providing the visitor with relevant navigation and related posts.
Mobile Responsive
Anyone wanting a website that is not mobile responsive is losing out on a great deal of traffic and page views. A website might have a mobile ready website where the site is scaled down but that is a very poor solution as you cannot read anything when the text has shrunk to 4px.
So, needless to say we were happy when the client was adamant about making the new site completely mobile responsive. We designed it so the site scales down when on the iPad where the font stays the same for perfect readability, and on the smaller versions, iPhone and smaller tablets, the sidebar drops below the main content and the navigations turns into a very functional toggle menu with the famous "hamburger" icon.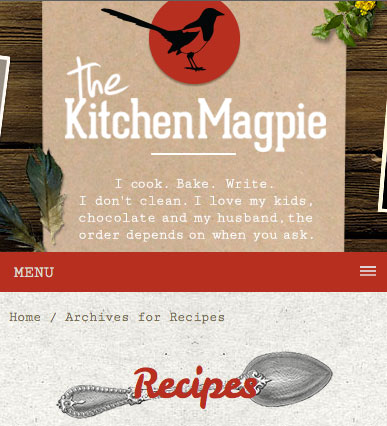 Custom Category Styling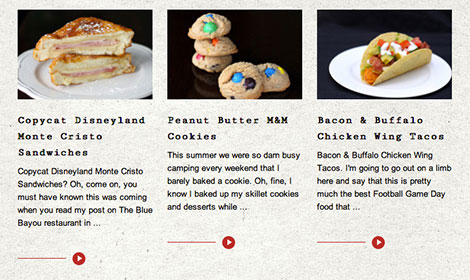 As previously mentioned, the categories are all styled differently with different background and "overhang" images giving the site a fresh feel but also making the site more interesting for the visitor.
A great way to keep the visitor on the site is by providing relevant links at the end of the post and that is built into this website by creating custom menus that activates depending on what category the visitor is on.
We also created the blog/category pages to list the recipes/post in what is called a Grid Loop with 3 posts next to each other. This looks great and gives the visitor a nice and clean overview of new and related posts. The thumbnails attract the visitor and a nice call to action in the form of image instead of the normal "read more" text.
3 Column Drop Down Menu
This site has a lot of sub-categories under the main recipes category which resulted in a very long drop down menu where you could not read the last categories unless you were scrolling down. This was solved in the new design by creating a drop down menu in 3 columns. A nice touch that once again provides the visitor with a great user experience.


What The Kitchen Magpie Had To Say
"The work completed by PoundPig was above and beyond our expectations. Communications were prompt and every little detail we identified was resolved quickly and efficiently. We're very pleased with the work completed by the development team and the amount of work they did for us. They went far above what we realistically expected. Would definitely recommend to anyone looking for a solid, reliable developer."

– Mike Johnston
thekitchenmagpie.com